Ahead Of The Airing Of The New Episode Of 'Bossam: Steal The Fate', The Production Team Released Several Still Cuts Of Jung Il Woo And Yuri As Well As Giving Brief Spoilers.
MBN will broadcast the latest episode of " Bossam: Steal the Fate " on Saturday (12/6) tonight. Ahead of the broadcast, the production team released still cuts of the two main characters, namely Ba Woo ( Jung Il Woo ) and Princess Soo Kyung ( Girls' Generation's Kwon Yuri ).
In the previous episode, "Bossam: Steal the Fate" depicted the sweet honeymoon life of Ba Woo and Soo Kyung. Ba Woo's royal status is restored and they move to a better house with his mother and sister.
The happiness did not last long, because Ba Woo "accidentally" was shot by Lee Yi Cheom's accomplice ( Lee Jae Young ). However, viewers were surprised by the preview of episode 13 which showed that Ba Woo was still alive.
In addition, King Gwanghae ( Kim Tae Woo ) demands his people to find the culprit behind this scheme, so Ba Woo and Soo Kyung prepare to fight their enemies. Soo Kyung also promises to protect Ba Woo, so viewers are looking forward to their cooperation in the upcoming episode.
In still cut the newly released, Ba Woo and Soo-kyung seen wearing elegant clothes in the style of royalty. In line with the bright outfit, the couple also looked at each other with a charming smile. In addition, the next episode will reveal whether Ba Woo knew about Lee Yi Chum's plans and how he got out alive.
Along with the release of the still cut , MBN revealed that the collaboration between Ba Woo and Soo Kyung will be even more brilliant. That's why they asked viewers to look forward to the story.
MBN said, "Ba Woo and Soo Kyung will start their counterattack. Please keep watching to find out if two people, who became stronger than anyone to protect their loved ones, can turn a series of crises into opportunities."
Meanwhile, "Bossam: Steal the Fate" is prepared to air up to 20 episodes. The plan, the writer's drama " Surplus Princess " will end on July 4.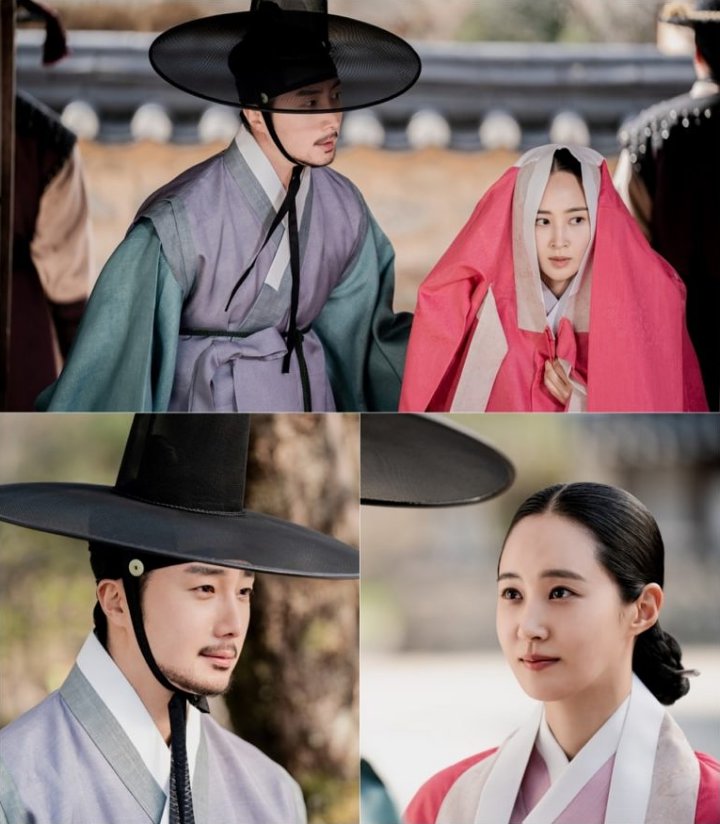 Jung Il Woo And SNSD's Kwon Yuri Leaked To Face A Big Crisis In 'Bossam: Steal The Fate'
'Bossam: Steal The Fate' Has Scored High Ratings In Every Episode. The Production Team Shared A Sneak Peek Of The Fates Of SNSD's Jung Il Woo And Kwon Yuri In The Upcoming Episode.
Drama " bossam: Steal Fate " managed to steal the public's attention to the storyline interesting historical background. Starring Jung Il Woo and Girls' Generation's Kwon Yuri ( Girls' Generation ), this drama picks up on a past tradition where someone had to kidnap a widow in order to remarry.
"Bossam: Steal the Fate" tells the story of Ba Woo (Jung Il Woo) who kidnaps Princess Soo Kyung (Kwon Yuri) to marry in order to earn a lot of money. They come from different backgrounds, where Ba Woo is a person who experiences social decline until he falls into crime. Meanwhile, Princess Soo Kyung is a noble with a tragic fate whose husband died on their wedding day.
The trailer released for the upcoming episode shows that Ba Woo and Soo Kyung are involved in a tense situation. The picture shows that Dae Yeop ( Shin Hyun Soo ) and Ba Woo are both fighting a group of people who are hunting them.
A group of people who are chasing Ba Woo and Soo Kyung are sent by Lee Yi Chum ( Lee Jae Yong ), the official leader of the northern faction. As the two men fight back, Soo-kyung points an arrow at someone. The battle ends, but Dae Yeop is injured while protecting Soo Kyung.
In the previous episode, Ba Woo and Soo Kyung's relationship was still filled with quarrels but began to show concern for each other. In order to help Ba Woo, Soo Kyung decides to work at a tavern. At the end of the episode, Dae Yeop appears who wants to hurt Ba Woo.
The production team stated, "In episode 5 that aired on May 15, Ba Woo, Soo Kyung, and Dae Yeop will face a major crisis. Viewers can watch what choices they will make to protect what is precious to them. Please watch what happens to them. the fate of these three people."
As is known, "Bossam: Steal The Fate" received positive responses from viewers and has set its own record with high ratings in each episode. Meanwhile, episode 5 will be aired on Saturday (15/5) at 21:40 local time.